by Pete Hoekstra
IPT News
March 11, 2014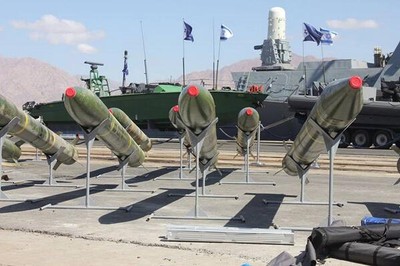 Iran is bound and determined to support Islamic terror, instigate violence in Syria's civil war, expand its cyber warfare capabilities and strengthen a nefarious relationship with Russia. All are grave issues that are occurring as Iran negotiates with the West over lifting sanctions in exchange for the Islamic Republic halting its nuclear weapons program.
I raised the issue of Iran's illicit activity in recent testimony before the House Committee on Foreign Affairs last week. The committee's hearing examined Iran's role as the world's leading state-sponsor of terror, and how the Islamist state will not end its global ambitions despite any assurances given to the West.
Just this week Israel displayed dozens of rockets, hundreds of thousands of bullets and nearly 200 mortar rounds from an intercepted Iranian shipment bound for terrorists in Gaza. The cache shows the "true face of Iran," officials say.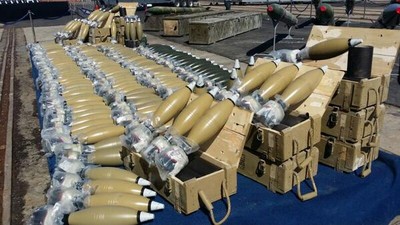 IDF photos
Israeli commandosseized control of the cargo ship as it carried dozens of medium range rockets between Syria and Iran.
The ship carried Syrian-made M-302 rockets with a range of up to 200 kilometers – or about 125 miles, Israel Defense Forces (IDF) say. They would have been capable of reaching nearly all of Israel had they reached Gaza. IDF says that the mortar rounds were made in Iran.
"Nobody has the right to ignore the true and murderous actions of the regime in Tehran," Prime Minister Benjamin Netanyahu said. "I think that it would be proper for the international community to refer to Iran's true policy, not its propaganda."
Iran has flatly denied any involvement with the shipment, but Netanyahu accused it of "brazenly lying."
The Israeli ship raid closely follows an Iranian-backed weapons transfer that wasdestroyed in an air raid. Those rockets were destined for Hizballah terrorists in Lebanon. Iran, whose leaders openly admit that their dream is to destroy Israel, is trying to surround the Jewish state with rockets capable of hitting its population centers.
An Israeli government official said the ship bound for Gaza reminds the world of the true nature of the Iranian regime.
"Iran with a nuclear weapon is not just another country with a nuclear weapon," the official said. "It is the difference between Pakistan with its current government in possession of a bomb, and Pakistan ruled by the Taliban in possession of a bomb. This is an extremist regime, and the terrorism it supports is just one manifestation of that extremism. How many countries on the planet send weapons to terrorist organizations?"
In his address to the press, Netanyahu said that in confiscating the shipment, "we have exposed the truth behind Iran's fake smiles."
The interception of its Gaza-bound ship is only an indication of much broader and secretive terror programs, against which evidence continues to pile up.
The same Hizballah terrorists bent on destroying Israel are also, under Iran's direct orders, providing vital support in the effort to prop up Syrian dictator Bashar al-Assad as he ruthlessly suppresses an uprising against his rule.
Iran provides Assad with weapons, funds, strategic advice, intelligence and cyber-tracking, military training, propaganda support and economic aid.
In addition to its support of terror and its role in Syria, Iran's ability to harm the West and its allies extends well beyond the reach of Israel. As my testimony demonstrated, the Islamic Republic is a rapidly emerging force in cyber terror.
Pete Hoekstra is the former Chairman of the House Intelligence Committee and the Shillman Senior Fellow with the Investigative Project on Terrorism.