"The civilian government there [Pakistan] doesn't control military policy, strategic policy… the army and the intelligence service do." — Chris Alexander, Canada's Minister of Citizenship and Immigration.
Pakistan's High Commission to Canada rebuked Minister of Citizenship and Immigration Chris Alexander for calling Pakistan a state sponsor of terrorism. "Pakistan is not a state sponsor of terrorism, as naively alleged by Mr. Alexander, but is itself a victim of terrorism, determined to fight this menace and extend every possible co-operation to our neighbors and allies in this regard," said Press Counselor Nazia Khalid.
Alexander, who served as Canada's ambassador in Afghanistan and authored the book, "The Long Way Back: Afghanistan's Quest for Peace," stated on a CBC television news program that "[t]he civilian government there [Pakistan] doesn't control military policy, strategic policy… but the army and the intelligence service do…. and they have denied the obvious, postponed this reckoning for years with so many terrorist groups, including al-Qaeda."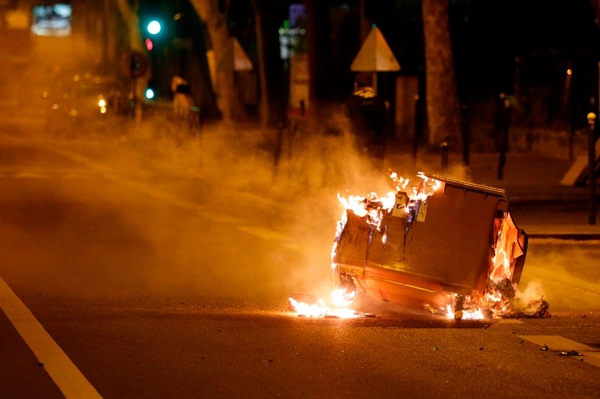 Chris Alexander, Canada's Minister of Citizenship and Immigration (2nd from right), pictured in 2005 in Kandahar, Afghanistan, during his time as Ambassador. (Image source: Screenshot from Chris Alexander YouTube video)
Alexander stated that the international community urgently needs to address the situation in Pakistan, as it is connected to other trouble spots including Syria, Iraq and Russia.
Alexander's reference to Pakistan as a state sponsor of terrorism is far from naïve. It was further highlighted by his press secretary, Alexis Pavlich, who stated: "It is not just that these terrorist groups continue to operate from Pakistani territory: they also enjoy official, albeit covert, sanction and support from some within Pakistan's state apparatus."
A report by the Council on Foreign Relations, "Pakistan's New Generation of Terrorists", suggests there is nothing naïve about Alexander's warnings about Pakistan. Its commitment to counterterrorism came into question in May 2011, when U.S. commandos killed al-Qaeda mastermind Osama bin Laden at a compound not far from Islamabad, and it was discovered that members of al-Qaeda's leadership, as well as the Afghan Taliban, were living and operating out of Pakistan's tribal areas and had combined forces with several militant insurgent groups, including the Taliban-linked Haqqani Network, believed to be supported by Pakistan's Inter-Services Intelligence.
According to a Reuters report , in late 2011, the Obama administration created a special unit based in Kabul to coordinate efforts against the Haqqani militant group. The organization had been named in "some of the most audacious attacks of the Afghan war," including storming hotels popular with foreigners; bombing the Indian embassy in Kabul, and a 2011 attack on the U.S. embassy.
Since the attacks of Sept. 11, 2001, when Pakistan joined Washington presumably as an ally in combatting terrorism, analysts have accused Pakistan's security and intelligence services of playing a "double game" and aiding militant groups fighting NATO in Afghanistan. In 2002, supporters of the Afghan Taliban sought refuge in Pakistan's tribal areas. Five years later, over a dozen disparate militant groups united under the umbrella of Tehrik-i-Taliban Pakistan (TTP), also known as the Pakistani Taliban. It was led by Baitullah Mehsud of South Waziristan, whom Pakistani authorities accused of orchestrating the December 2007 assassination of Pakistan's former prime minister, Benazir Bhutto. Authorities produced an intercepted audio communication in which Mehsudreportedly confirmed that his men were responsible for the attack.
Read more at Gatestone Institute