by Abigail R. Esman
Special to IPT News
January 9, 2014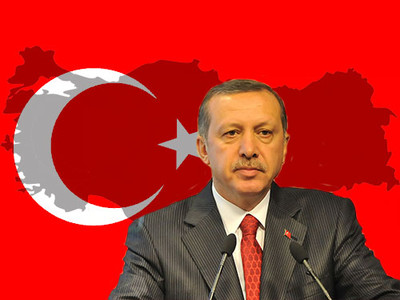 On Dec. 17, the Turkish public watched the largest government corruption scandal in their history unfold before their eyes. Bribery schemes, gold-for oil-trades, and shoe boxes stuffed with $4.5 million dominated news coverage. Within a week, Prime Minister Recep Tayyip Erdogan had fired or reassigned dozens of law-enforcement officials, and four members of parliament resigned or were dismissed.
One former minister called for Erdogan to resign, too. "What I did, I did with his complete knowledge and approval," he said.
While the prime minister has no intention of stepping down, his command over the country has been visibly shaken. And as investigations continue – despite Erdogan's efforts to thwart them – more questions emerge about his future, and that of the Turkish Republic.
Yet the debates and discussions have centered not on the question of whether crimes have been committed, but on who ordered the investigation, and on the mad, paranoid rants of Erdogan and his one-time ally-turned-adversary Fethullah Gulen. Now living in self-imposed exile in America, the Turkish-born Gulen oversees a global, conservative Muslim organization with several million members, including a large number of Erdogan's constituents. Gulenists, too, occupy high offices in Turkey's police departments and ministries of the interior and judiciary.
Look more closely, however, and the scandal reveals larger, more important stories – about profound corruption in the Turkish state; about Iran's unquenchable power in the Middle East; about the way the Turkish people (and probably most of the Middle East population) view America; and about the standards by which religious Muslim voters measure their lives and, ultimately, build their states.
Also see: