by Soeren Kern:
In Denmark, construction crews raised the first-ever minaret on September 3 that will alter Copenhagen's low-rise skyline in a colossal project to build the biggest mega-mosque in Scandinavia. The so-called Grand Mosque was made possible through a grant of 150 million kroner ($26 million) from Qatar. This gift has led critics voice concern that the mosque will become a mouthpiece for radical Islam in Denmark.
From Britain to Greece, and Spain to Slovenia, Muslim immigration and the accompanying rise of Islam are transforming the European way of life in ways unimaginable only a few years ago. What follows is a brief survey of 20 noteworthy stories involving Islam in Europe during just the month of September 2013.
In Britain, the Department of Education revealed that is recruiting former agents of the British secret service, MI5, to investigate the alleged infiltration of British schools by Islamic extremists. The agents will form part of a new counter-extremism unit, established to investigate schools in which radical activity has been suspected. Speaking to the Sunday Times on September 29, Education Secretary Michael Gove said some schools are being "taken over" by Muslim hardliners in the hope of radicalizing pupils and staff. He also said he was determined to "weed out" schools whose practices do not conform to British values.
A survey published by the BBC on September 25 revealed that more than a quarter of young British people distrust Muslims and feel Britain would be better off if there were fewer of them in the country. Of the 1,000 young people questioned in the survey conducted by ComRes, a leading market research agency, 27% of 18-to-24-year-olds said they did not trust Muslims, while 28% said Britain would be better off with fewer Muslims. It also emerged that 60% thought the British public had a negative image of Muslims, and 44% said Muslims do not have the same values as the rest of the population.
A separate survey published by Lord Ashcroft Polls on September 1, showed that six in ten Britons thought immigration had produced more disadvantages than advantages for their country; only 17% thought the pros outweighed the cons. The biggest concerns were about migrants claiming benefits or using public services without having contributed in return.
Elsewhere in Britain, a judge on September 16 ordered a Muslim defendant to take off her full-face veil to give evidence in court. But — in a case that made legal history — he said the woman could retain the veil for all other parts of her trial. Judge Peter Murphy said the court should recognize "freedom of religious expression," but that allowing her to retain the niqab during her evidence, as she wanted, would "drive a coach and horses through justice administered in England and Wales for centuries." Murphy said "the niqab has become the elephant in the courtroom" and there was widespread anxiety among judges over how to tackle the issue. He added that he hoped "Parliament or a higher court will provide a definite answer to the issue soon;" and that "If judges in different cases in different places took differing approaches [to the niqab] the result would be judicial anarchy."
In other news, a total of 186 Muslim inmates at three different prisons are suing the British government, claiming their human rights were violated after tests confirmed that halal food being served to them contained pork meat. A total of 11,248 Muslim prisoners make up 13.1% of the jail population in Britain. The legal cases come amid fears of a growing "culture-of-being-compensated" among prisoners. More than £60 million ($97 million) was paid to criminals, prison staff and visitors to British jails over the past four years for prison-related incidents.
On September 12, the Birmingham Metropolitan College reversed a ban on Islamic veils after Muslim students complained of discrimination, and launched an online petition drive that gathered more than 8,000 signatures in just two days. The college backed away from its ban just hours before a mass demonstration by hundreds of Muslim students threatened to disrupt the normal functioning of the college.
In Denmark, construction crews in Copenhagen raised the country's first-ever minaret on September 3. The 20-meter (65-foot) tower-like structure that will alter Copenhagen's low-rise skyline is the finishing touch on a colossal project to build the biggest mega-mosque in Scandinavia. The so-called Grand Mosque, which will cater to Sunni Muslims, was made possible thanks to a 150 million kroner ($26 million) donation from the Persian Gulf Emirate of Qatar. This gift has led critics to voice concerns that the mosque will become a mouthpiece for radical Islam in Denmark.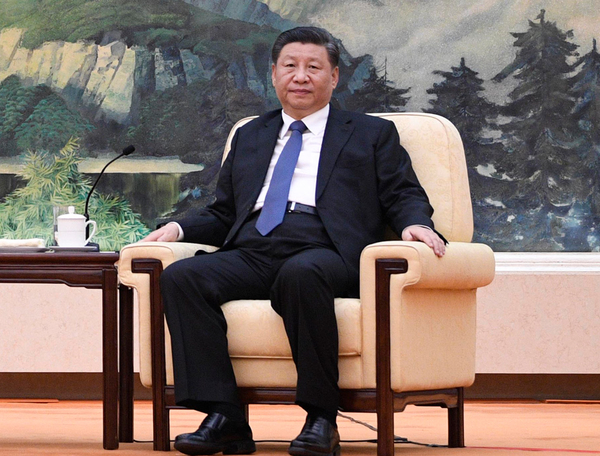 An illustration of the Grand Mosque of Copenhagen.
In France, a new "Dictionary of Islamophobia" published on September 13 systematically takes the words and expressions spoken by politicians, journalists, intellectuals, artists and writers in France and claims to show how "Islamophobia is becoming commonplace today." Each entry in the 366-page dictionary provides the context and an explanation of the offending words. The book calls for vigilance to advance the concept of "living together."
In Germany, the state of Lower Saxony on September 30 signed a preliminary "state treaty" with local Muslim representatives to recognize Islam as an official religion. The document addresses 30 specific grievances presented by the Muslim community, which constitutes around 7% of the overall population of the state. According to the minister-president of Lower Saxony, Stephen Weil, "A mutual skepticism has occurred in the past and our government wishes to show its respect to the Muslims with this treaty." Similar "treaties" have recently been signed in Bremen and Hamburg.
Read more at Gatestone Institute