by Samuel Westrop:
Speakers at the upcoming Global Peace and Unity conference can be categorized as follows: 65% are anti-Semitic, misogynist, homophobic and pro-terror preachers, 20% are public servants offering political legitimacy and moral credibility to the other speakers, while the remaining 15% could perhaps claim to be part of the conference's "project dedicated to creating a more harmonious world."

"Peace and unity…thanks be to Allah…a fantastic thing." — Simon Hughes MP, speaking to the Conference in 2008
At the end of this month, on November 23-24, UK politicians, in a crushing betrayal of Britain's moderate Muslims, are planning join many of Britain's most outspoken Islamist groups and preachers at the sixth Global Peace and Unity conference, due to be held in London. Tens of thousands attend these conferences; journalists applaud the initiative, and cabinet ministers, political commentators and other policy-makers address its crowds.
Mohamed Ali Harrath, a leading figure in the British Muslim community, founded and organized the Global Peace and Unity conferences in 2005. He claims the events are designed to "promote dialogue, exchange ideas and information, and work towards dispelling misunderstandings surrounding the multiculturalism and co-existence of faiths."
Speakers at this annual event, however, have included Ebrahim Rasool, a vocal supporter of the Palestinian terrorist group Hamas, who has described its founder, Sheikh Ahmed Yassin, as an "inspiration;" as well as Zakir Naik, an Indian Islamist preacher recently banned from entering the UK, who has expressed support for suicide bombings and claims that Jews "as a whole" are the enemies of Muslims.
In 2010, the Daily Telegraph reported that, "items glorifying terrorism were on open sale [at the conference] … Also available were 'shahada headbands' as worn by many Palestinian suicide bombers… The headbands contain the personal testimony of the suicide bombers."
Harrath, incidentally, has a conviction in Tunisia for terrorism-related offenses, and the television station of which he is CEO, the Islam Channel, has been accused by a Muslim think tank, the Quilliam Foundation, of promoting extremist groups and encouraging hatred towards women, Jews and minority Muslim sects.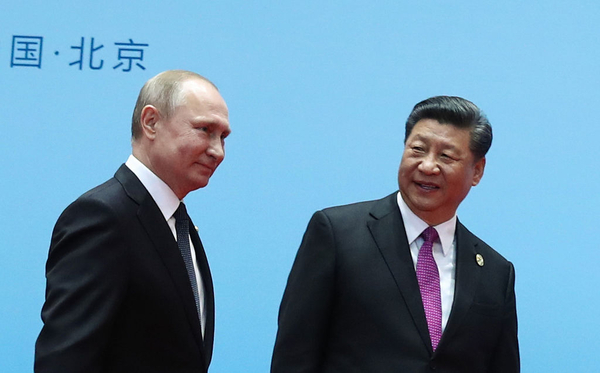 Mohamed Ali Harrath (centre) with Ismail Haniyeh (right), leader of Hamas in Gaza, in 2008. (Image source: Harry's Place)
This year, Veritas Consultancy — a company that also provides services to groups such as Interpal, a US-designated terrorist organization — is handling the logistics of the conference. Veritas Consultancy, however, has just one director: Mohamed Ali Harrath.
Harrath is a leading Muslim Brotherhood member; and the wealth of evidence that ties the conference, its affiliates and the proposed speakers to Islamist networks seems inescapable. Paul Goodman MP has described the conferences as the "Royal Ascot of the British Islamist calendar."
Read more at Gatestone Institute