by Samuel Westrop:
What chance do Muslim and non-Muslim students — who oppose the incitement to hatred against non-Muslims and the subjugation of women — have of exposing extremists such as Al-Kawthari, if he is pronounced a "representative voice of Islam" by academics who claim to be experts on the British Muslim community?
Extreme Islamic preachers do not only appear on university campuses at the request of radicalized students; increasingly, extremists are afforded a university platform, with all the credibility that comes with it, by the academics themselves.
The Centre for the Study of Islam, based at the University of Cardiff in Wales, for instance, has recently announced a lecture series starting this February. The Centre was opened in 2005 by Yusuf Islam, the former musician known as Cat Stevens who has called for apostates and adulterous women to be stoned to death. In keeping with that spirit, one of the presentations this February is to be delivered by Muhammad ibn Adam Al-Kawthari, who will be discussing "The Role of a Mufti in Modern Society."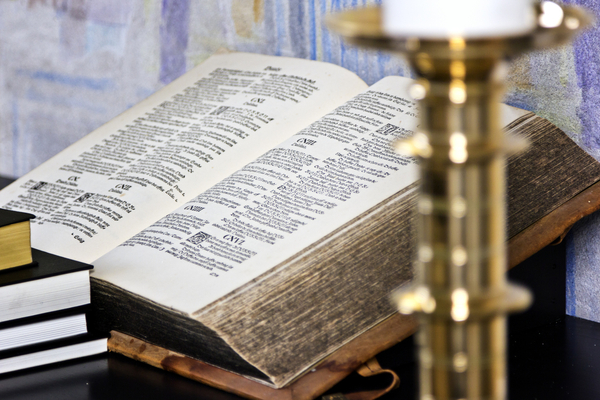 Muhammad ibn Adam Al-Kawthari. (Image source: YouTube video screenshot)
Speaking to Wales Online, the Centre's Director, Dr Sophie Gilliat-Ray, said, "We've managed to attract some of the leading experts to offer thought-provoking insights into various aspects of Muslim life in the UK."
In 2011 several student societies at the University of York actually organized a campaign against a proposed visit by Al-Kawthari to the University; they claimed he promoted intolerant and violent ideas
It seems he supports the killing of adulterers:
"If the crime of fornication is carried out by an individual who is sane, mature, Muslim and is married to a spouse who is also sane, mature, Muslim, and that their marriage is consummated, then the legal punishment is that he/she will be stoned to death (rajm). The Imam, witnesses and other Muslims would take part in the stoning. … If the crime of fornication is carried out by an individual who does not qualify to be in the above category, then the punishment is that he/she will be given 100 lashes. These whips and lashes will be spread over the body, avoiding the head, face and the private parts. A pregnant woman will not be whipped until she gives birth to her child and after her post natal bleeding (nifas). However, if she is to be stoned, then this may be carried out straight after giving birth."
When asked, "When Is Jihad an Obligation on Me?" Al-Kawthari appears to encourage Muslims to travel and fight overseas:
"If the Muslims who are being attacked are incapable of defending themselves or they are neglectful, jihad becomes Fardh Ain [compulsory] for the Muslims nearest them and then those nearest them and so forth, until it becomes personally obligatory for all the Muslims of the East and the West … If the people of Kashmir, Chechnya, etc. are not capable of defending themselves or if they are neglectful, then Jihad will become personally obligatory on the Muslims nearest them, e.g. Muslims of Pakistan. If they are also neglectful or weak, then the Muslims nearest them, and so forth, until it becomes personally obligatory for all the Muslims."
He advocates that thieves should have their hands and feet amputated:
"The penalty for the one who steals (when the above conditions are met) is that his/her right arm is amputated. If a person steals a second time, his left foot is amputated; if a third time, then he will be imprisoned until he repents, but no further amputation will take place."
When Kawthari was asked whether a lawyer should help an Iranian fleeing death by stoning in his home country for the "sin" of adultery or the "crime" of apostasy, Kawthari advised:
"It is thus clear from the above that, to leave your religion in order to get into a country is an extremely offensive and outrageous act and considered disbelief (kufr). To assist and aid such people will also be unacceptable, impermissible, and highly sinful."
Al-Kawthari has also advised that, "Women should not come out of their homes unnecessarily," and frequently expresses hatred against non-Muslims by advising: "Do not commence by greeting the Christians and Jews with Salam. If you meet one of them on a pathway, force them to walk on the side … The reason for this impermissibility of saying Salam to non-Muslims is to not show them respect."
On another occasions, Al-Kawthari has claimed, "We live in an age where evils such as incest among the non-Muslims is becoming common."
How is it, then, that Dr Gilliat-Ray, a claimed expert on British Islam, has chosen Al-Kawthari to be an "expert" voice of the British Muslim community?
Al-Kawthari is not the only problematic speaker invited by Gilliat-Ray. Other proposed lectures include presentations by Ajmaal Masroor, a supporter of Jamaat-e-Islami and the Muslim Brotherhood; and Ahtsham Ali, the former chairman of the Islamic Society of Britain, a Muslim Brotherhood group.
By inviting preachers such as Al-Kawthari to present their version of British Islam, then, Dr. Gilliat-Ray only serves to impose extremist ideas upon the Muslim community.
Read  more at Gatestone Institute