IPT News
May 14, 2013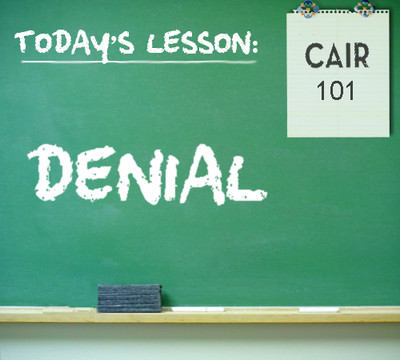 Making the absence of proof a proof of its own, the Council on American-Islamic Relations argues that the FBI's failure to identify Tamerlan and Dzhokhar Tsarnaev as terrorist threats before the Boston Marathon bombings proves that counter-terror stings don't work. That's among a series of fatuous claims and misguided recommendations in written testimony CAIR submitted to a House committee last week.
The testimony minimized the theological underpinnings driving terrorism by al-Qaida and other Islamists and offered instead a series of grievances and misguided policy recommendations that do nothing to avoid future attacks like Boston's.
CAIR long has cast FBI terrorism sting operations as entrapment, an argumentrejected by Attorney General Eric Holder and one that has never proven successful in court. Its proponents are wrong on the facts "or do not have a full understanding of the law," Holder said in 2010.
Yet, in its testimony, CAIR said it "believes that stings should be executed to prevent crime, not create criminals." Rather than stopping people like the Tsarnaevs – committed to waging jihad in the United States – CAIR said successful stings "contributed to a false sense of security within the FBI that led to its agents missing a more well-guarded threat like Tamerlan Tsarnaev. While well-publicized FBI sting operations create an official narrative that the government is preventing acts of terrorism, they have little to no effect in stopping real tragedies like the Boston attacks, the Fort Hood shooting, the growing list of mass shootings in places like Virginia Tech, Tucson, Arizona, Newtown, Connecticut, and Aurora, Colorado perpetrated by disturbed individuals, or near misses like the failed Times Square bombing." [Emphasis original]
Under this logic, law enforcement gets no credit for interdicting a terrorist attack before anyone is hurt, but it gets the blame when people like the Tsarnaevs slip through the cracks. As we've noted, sting operations include numerous opportunities for the suspect to back out, but when they choose not to, the investigations thwart people determined to carry out mass casualty attacks in public places.
Read more at IPT