by Abigail R. Esman
Special to IPT News
December 18, 2013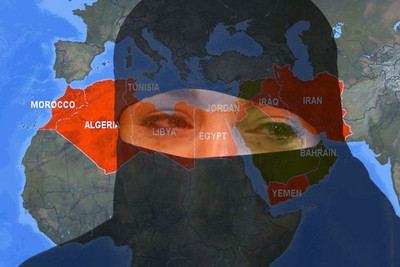 The Arab Spring, with the rising tide of hope for democracy and change it ushered in, has turned to autumn. For women it has become an Arab Winter, dark and cold and growing more perilous by the day. And nowhere is the situation worse than it is in the country where hopes for democracy and freedom were the highest: Egypt.
Such are the findings of a new Thomson Reuters Foundation poll, which showed that women are worse off today in all the "Arab Spring" countries than they were previously. Moreover, throughout the Arab region, violence against women, sexual abuse, and political oppression remain generally the worst in the world.
These findings are tragic, not only for what they reveal about the plight of women in the region, but for what they tell us about the future of the "Arab Spring" countries. "Despite hopes that women would be one [sic] of the prime beneficiaries of the Arab Spring," note the Reuters report's authors, "they have instead been some of the biggest losers, as the revolts have brought conflict, instability, displacement and a rise in Islamist groups in many parts of the region."
The poll questioned more than 300 "gender experts" in all the 21 Arab League member states plus Syria (which lost its membership in 2011) during August and September. In drawing their conclusions, researchers "assessed violence against women, reproductive rights, treatment of women within the family, their integration into society, and attitudes towards a woman's role in politics and the economy."
That Saudi Arabia did not come out as the worst of the list was surprising to many, but so was the fact that Iraq ranked as the second-worst – a long distance from where those supporting the removal of Saddam Hussein from power expected the country to be today.
Egypt's numbers are the most telling, however, exposing not just the rise in power of Islamic fundamentalist groups like the Muslim Brotherhood, but how very inevitable this result was from the start – and certainly once Hosni Mubarak was displaced. This, after all, is the country where a shocking 91 percent of all women are victims of genital mutilation, a practice clearly endemic (especially in rural areas) even under Mubarak's so-called secular reign. Since the rise of Islamist factions, however, the situation has become even grimmer, the poll indicates, with rising rates of trafficking and forced marriage.
"There are whole villages on the outskirts of Cairo and elsewhere where the bulk of economic activity is based on trafficking in women and forced marriages," Zahra Radwan, Middle East and North Africa Program officer for the Global Fund for Women, told Reuters.
Read more at IPT
Related article