by Abigail R. Esman
Special to IPT News
April 25, 2014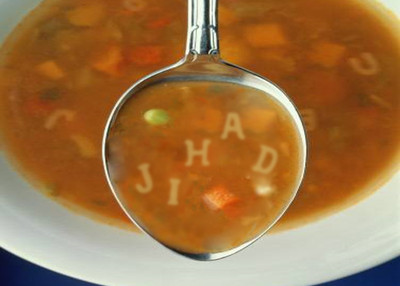 So violent, so bloodthirsty, is theIslamic State of Iraq and the Levant (ISIL), a Syria-based jihadist group, that even al-Qaida will have nothing to do with them.
But young European Muslims will – and do.
Earlier this month, German authorities arrested two men, one Turkish and one German, on suspicion that they were connected to ISIL, also known as ISIS. A woman with German-Polish dual-nationality was also arrested for allegedly paying €4,800 to ISIL to facilitate their work. According to Die Welte, police also searched the homes of several other Germans believed to have joined or be planning to join the terrorist group.
On Wednesday, Dutch authorities reported that two men with Netherlands passports had committed suicide attacks in recent weeks – one in Iraq, the other in Syria. A third Dutch Muslim was caught by the Syrian Secret Service reportedly carrying Sarin gas.
They are not alone. Among Western Muslims who have gone to Syria to fight, roughly two-thirds have joined ISIL or the al-Qaida-affiliated Al Nusra Front, according to a report by the International Centre for the Study of Radicalisation in London. In fact, Al-Monitor estimates that "European jihadists in Syria are more numerous than official statistics indicate. Indeed, they point to the existence of entire French-speaking and German-speaking brigades in the Aleppo region." Others, like the Dutch suicide bombers, venture elsewhere – mostly to Somalia and Iraq.
More are likely to follow: throughout Europe, officials are again sounding alarms about radicalization among Muslim youth. As has long been the case, many of them are radicalizing through the Internet, thanks to various extremist web sites and YouTube videos, several featuring U.S. and European preachers. Others are being led by imams at their local mosques, and, in the UK, by schools.
In the Netherlands, for instance, a February report from the office of the National Coordinator for Counter-Terrorism and Security reaffirmed the country's "high-risk" status, largely a result of Dutch Muslims returning from the Syrian front. Many of these youths – men and, increasingly, women – have taken on a recruiting role on jihadist fora online, and have become emboldened in their public statements and activities, including public statements of support for the ISIL and al-Nusra. Moreover, noted the report, a Dutch-language jihadist manifesto appeared online in October, titled "De Banier" ("The Banner") which "brings the ideas of a global jihad directly into the spotlights for the Dutch-speaking public. The booklet provides a strongly anti-Western pamphlet, and can be used as an instrument to support the jihadist narrative."
In addition, Carmen Becker of Radboud University in the Netherlands has found that many Dutch imams promote Salafism – a fundamentalist strain of Islam which seeks a return to the Caliphate and the strictest forms of the religion. In Europe, a PBS "Frontline" report notes, Salafism, which rejects Western notions of a separation between church and state, has also become nearly synonymous with violent jihad, as its practitioners encourage violence and terrorism in order to achieve their objectives.
Deepening the problem is the fact that Europe's Salafists and other pro-jihadist Muslims, especially youth, attempt to "intimidate" those within the Muslim community who speak against joining the Syrian rebels, the Dutch National Coordinator for Counterterrorism and Security report said. The situation has become so incendiary that debates on Islam and democracy or the situation in Syria "are practically impossible" without security present.
The Dutch counterterrorism office estimates that there are around 3,000 Salafist youth in the Netherlands; but University of Amsterdam researcher Ineke Roux, takes a more ominous view, describing about 80,000 as "susceptible."
Most of these are second- and third-generation boys – young men born and raised in the Netherlands who therefore should, theoretically, hold Dutch – Western – values. That they do not, and that their numbers are increasing, has national security officials deeply worried.
Similar numbers can be found across the EU. In 2013, France counted about 13,000 Salafists in its Muslim population, Germany around 4,500. And in the UK, the numbers are growing by the day.
For jihadi recruiters and those working to spread the Salafist and other extremist messages, the war in Syria provides a perfect narrative, the connection they exploit to reach out to and radicalize Western Muslim youth even in their homelands – whether they actually go fight or not.